Did you know that your Internet Explorer is out of date?
To get the best possible experience using our website we recommend that you upgrade to a newer version or download another web browser.
A list of the most popular web browsers can be found below. Just click on the icons to get to the download page.
Your browser will need to close to complete the installation and you will need to manually reload the site when finished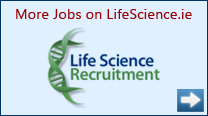 Search Results for QA Specialist
Job Title.
Location
Salary
Actions

QA Senior Associate (Contract)

Plant QA Snr Associate Level 4 Dun Laoghaire Overview: The Plant Quality Assurance (PQA) Snr Associate will typically report to a QA Senior Manager and is a core member of the site Quality Assurance team. The PQA Snr Associate will serve as Quality point of contact for manufacturing operations. The site is focused on continuous improvement of all work processes and practices, therefore in addition to routine Quality Assurance duties, PQA Snr Associates may be asked to carry out additional work functions to support site continuous improvement activities. A...

Location: Dublin, QA Senior Associate (Contract)
Dublin
Not Disclosed

Subscribe RSS feed for this search
Career Profile
Quality Assurance Specialist
Quality Assurance is responsible for gathering and collating data from the various departments of the Pharma manufacturing site and preparing for batch approval by the
Qualified Person (QP)
.
Key Responsibilities of the Quality Assurance Specialist
The position is responsible for carrying out tasks and projects related to managing QA activities related to the site as required by GMP. These activities include change control, nonconformance investigation, raw material and batch release, quality systems auditing, and validation review activities .
Role/Opportunity:
Provides support and direction to all departments in respect of specific quality system elements to ensure business, quality and compliance goals are met.Supports the development and management of GMP QA systems
Develop and implement processes, procedures, forms, work instructions and tools related to the implementation of quality systems at the site.
Assesses QA systems on ongoing basis to identify opportunities for process improvement.
Reviews and/or approves nonconformance investigations and their associated documentation.
Carries out tasks related to the management of project and site change control systems
Review and approval of qualification/validation documentation.
Carries out administration of the Supplier Assessment, Auditing and Inspection Readiness Systems at the site
Reviews and approves SOPs/work instructions/forms/validation plans from other departments on behalf of Quality Assurance.
Support QA activities for new product introductions
Skills/Experience
BSc essential
A minimum of 2 years experience in a quality, validation or compliance role within the biological and/or pharmaceutical industry.
Knowledgeable of FDA/EMEA regulatory requirements applicable to biologics and/or pharmaceuticals. Ability to apply GMP regulations and other FDA and international guidelines to all aspects of the position.
Experience in development/and or evolution of GMP systems is desirable