Did you know that your Internet Explorer is out of date?
To get the best possible experience using our website we recommend that you upgrade to a newer version or download another web browser.
A list of the most popular web browsers can be found below. Just click on the icons to get to the download page.
Your browser will need to close to complete the installation and you will need to manually reload the site when finished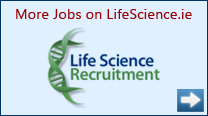 Search Results for R and D Manager
Job Title.
Location
Salary
Actions

Project Manager

Role: Project Manager Location: Whitegate, Co.Clare Benefits: Salary, pension, Healthcare and yearly bonus Job Description Overview This job description sets out to define the role of a Project Manager , but it is not wholly inclusive. Key role leading the project engineering team, in delivering New Product Introduction (NPI) projects and Internal projects (Facilities, Lean, Op Ex etc). It is a customer facing role, across a range of sectors with a focus on medtech. The core objectives of this role are as follows: %0...

Location: Clare, Project Manager
Clare
Not Disclosed

Senior R&D Engineer

Job title: Senior R&D Engineer Location: Western Business Park, Shannon, Co. Clare Benefits: Good salary, Healthcare, pension, opportunity to grow your career with exciting Medical Device company working on projects from concept. Summary: The Senior Research & Development Engineer will be a highly motivated individual responsible for the design, development and project management of a portfolio of projects. This includes internal projects and those for external clients. A good understanding of the full R&D process fro...

Location: Clare, Senior R&D Engineer
Clare
Not Disclosed

Senior Operations Manager

Role: Senior Operations Manager Location: Cherrywood, South Dublin (Hybrid working, 2 days a week on site) Benefits: Competitive salary, share options, Hybrid working About the company: My client are a MedTech start-up located in Dublin who create BioElectronics devices which modulate the peripheral nervous system in order to address many of the world's most pressing healthcare needs. Our purpose is to unlock the universality of BioElectronics devices in healthcare treatments. You'll be part of a dynamic, innovative team where your contri...

Location: Dublin, Dublin City Centre, Dublin Greater, Dublin North, Dublin South, Senior Operations Manager
EU
Not Disclosed

Project Manager - R&D

Job title: R&D Project Manager Location: Parkmore Business Park, Galway (Hybrid working) Benefits: Excellent salary, 15% bonus, Hybrid working, Full family healthcare and pension contribution Company: My client are a rapidly growing medical device company offering a highly differentiated solution in SFA interventions. Their culture of innovation helps each individual develop both professionally and personally, their culture of respect means that they all work in a collaborative, empowering, and exciting environment. Role%3...

Location: Galway, Galway City, Project Manager - R&D
Galway
Not Disclosed

Subscribe RSS feed for this search
R and D Manager Career Profile
R & D Manager
This is a key technical role with man management and budgetary responsibilities. Depending on company, this will require managing anywhere from 2 - 25 people, generally.
Responsibilities
Management of Research & Development Administration Support Group including
Performance management of staff Training and development of the R&D team
Management and staff utilization reporting
Indirectly responsibility for R&D clinical chemistry project plans and scheduling
Identification and appraisal of budgetary targets, resource and timelines
Participation in risk analysis meetings
Requirements
A BSc in a relevant degree, often an MSc / PhD is required
5-10 years experience in the diagnostics or related industries (Pharma / Medical Devices)
Experience with man management