Did you know that your Internet Explorer is out of date?
To get the best possible experience using our website we recommend that you upgrade to a newer version or download another web browser.
A list of the most popular web browsers can be found below. Just click on the icons to get to the download page.
Your browser will need to close to complete the installation and you will need to manually reload the site when finished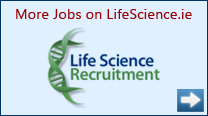 Sorry
There are no Open Vacancies that Match your Search
Other similar job titles you may be intertested in include:
Technical Specialist
Hardware Implementation Engineer
Quality Manager
Please view a sample career profile in the box below
or
click here
to browse all open vacancies
Interface Specialist Career Profile
Interface Specialist (HL7 experience)
HL7 stands for Health Level Seven International (HL7). This body is the global authority on standards for interoperability of health information technology. Their vision is to create the best and most widely used standards in Healthcare, and they are generally considered the industry standard. Experience of working within HL7 is a pre-requisite for many of these Connected Health technical IT roles.
Key Responsibilities of the Downstream Processing Engineer
Managing and implementing standard HL7 interface solutions to customers. This position will work closely with R&D personnel to ensure interface solution requirements and product capabilities are in line. The candidate must be able to communicate effectively with hospital IT and clinical staff, setting proper expectations and timelines for solution delivery.
This position will define, design, implement and manage custom HL7 interface solutions as opportunities present. This will require developing scripts, analyzing data, and testing for accuracy. The candidate will be responsible for evaluating these custom implementations and must formulate standard product offerings.Provide and maintain the schedule for delivering both standard interfaces and custom interfaces. This candidate will be responsible for managing and escalating any issues that may arise during the interface implementation process.Support Technical and Field Services group for escalating issues.
Duties
Communicating HL7 specifications to the customer.
Analyzing HL7 messages to determine if the proper data is being sent.
Communicate with the customer on how they will need to make modifications to the interface in order to communicate with the company on standard interfaces.
Consult with customers to determine custom interfacing needs.
Develop custom HL7 interfaces between the company and other hospital systems such as EMRs.
Develop database scripts and rerouting for custom HL7 communications.
Recommend changes to customer on how to resolve any discrepancies in interface messages.
Research and perform evaluation on application errors to determine the root cause.
Lead and assist the Technical Support, Field Services and R&D teams with database troubleshooting techniques.
Understand the application data model and how data moves within the model.Manage all technical aspects of HL7 interfacing projects.